In March 2014 Woolf served with infamous child abuser Leon Brittan on the
International Financial Services forum
This is from the IFSF website
http://www.cityweekuk.com/events/city-week-2014/custom-18-e8318485b9c746fcaf960c664d4f9571.aspx
"We very much hope that you will be able to join us in March 2014."
Alderman Fiona Woolf CBE, Lord Mayor of the City of London
Lord Brittan, Vice Chairman, UBS Investment Bank
Sir Philip Hampton, Chairman, RBS Group
Sir Thomas Harris, Vice Chairman, Asia, Standard Chartered Bank
Anthony Belchambers, Chief Executive, Futures and Options Association
Sharon Bowles MEP, Chair, Economic and Monetary Affairs Committee, European Parliament and Member of the European Parliament for South East England
Ewan Brown, Chairman, Scottish Financial Enterprise
Chris Cummings, Chief Executive, TheCityUK
Douglas Flint, Chairman, HSBC
Gerry Grimstone, Chairman, Standard Life and Chairman, TheCityUK
Rachel Lomax, Former Deputy Governor of the Bank of England and Chair, International Regulatory Strategy Group
Paul Manduca, Chairman, Prudential Plc
John Nelson, Chairman, Lloyd's of London
Jim O'Neill, Former Chairman, Goldman Sachs Asset Management
Woolf and cover-up merchant Cameron
What does Woolf rule over and protect?
The Crown has never been the King or Queen of England since the establishment of this corporate body. The Crown is the directorate of the corporation. The island of Britain is a financial oligarchy run by the "Crown" which refers to the "City of London," not the Queen. The City is run by the Bank of England, a "private" corporation. The City is a sovereign state located in the heart of greater London. It became a sovereign state in 1694 when king William the third of Orange privatized and turned the Bank of England over to the banksters. Considered the "Vatican of the financial world," the City is not subject to British law.
It has its own courts, its own laws, its own flag and its own police force, separate from the metropolitan. City (crown/corporation) police drive red police cars and their uniforms are slightly different from the Metropolitan Police. It houses the privatised* Bank of England, Lloyds of London, the London stock exchange, all British banks, the branch offices of 385 foreign banks and 70 US banks as well as Fleet Street's newspaper and publishing monopolies.
It is also the headquarters for British Freemasonry.
And her husband Nicholas Woolf is a Freemason.
He is a liveryman of the
Worshipful Company of Tax Advisers
,
being Master in 2009/10, the Worshipful Companies of Gardeners and Tylers & Bricklayers.
His primary focus is healthcare and his positions include- Trustee (Chairman) The St John of Jerusalem Eye Hospital Group and
Order Hospitaller Trustee
(Deputy Chairman) Barts Healthcare Charity.
Well all this will help his wife investigate the links between the freemasons and child abuse! I think not
This is Woolf website
http://www.fionawoolf.com
Woolf work pomp and privilege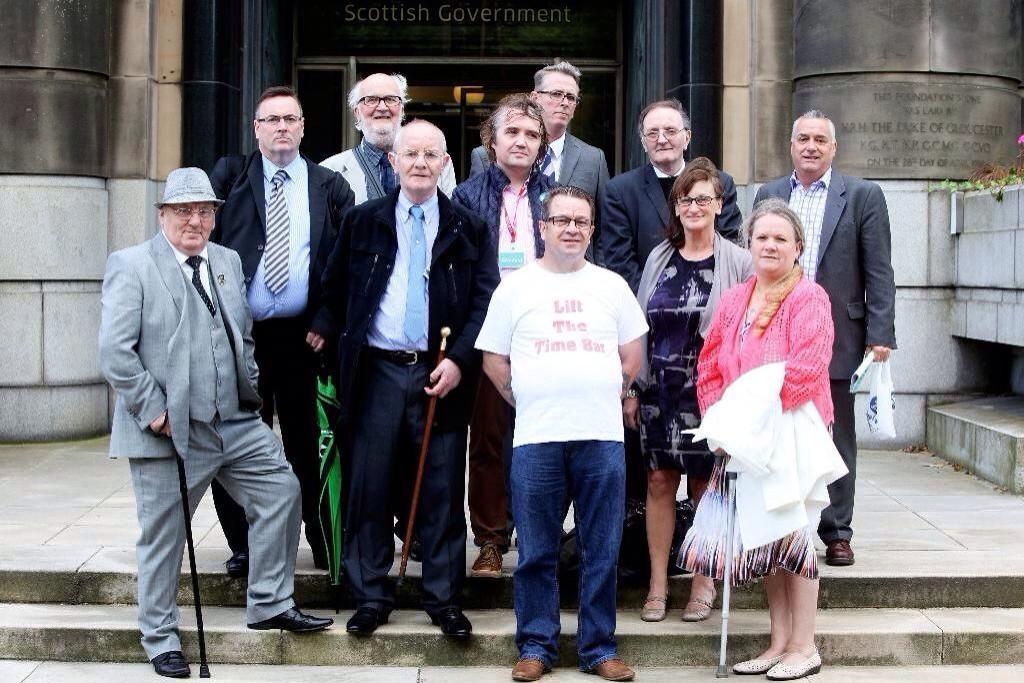 Worlds apart! survivors of child abuse




And finally the Butler as unearthed
by Cathy Fox
.
Her butler or as it is known in the City Of London, her Steward, is Arthur Colin Tucker.
Arthur Colin Tucker was a lawyer caught up in the Magic Circle Sex Abuse Scandal in Scotland in the late 80s and early 90s. There was a bit of a trial, allegations of blackmail, this that and the other. Anyway the establishment were in a right mess and he got off. A
fter coming through this, he struck lucky again and he got a job as a butler (not to be confused with Butler-Sloss) at the Mansion House, which is Fi Fi Woolfies current grace and favour pad, which every ordinary citizen has.
1989 Dec 16 Scotsman via Scottish Law Reporter
https://www.flickr.com/photos/scottishlawreporter/4032123086/in/photostream
and
2012 Mar 1 Scottish Law Blogspot
http://scottishlaw.blogspot.co.uk/2012/03/curious-case-of-magic-circle-gay.html
Fiona Wool is totally part of the Establishment and she is friends with e
lite
abusers her fortune depends upon them.
This woman Fiona Woolf CBE and her elite circles of friends are part of the problem not part of the solution.
Woolf qualified as a solicitor in 1973 and worked as an assistant at
Clifford Chance
until 1978. She then moved to
CMS Cameron McKenna
becoming a
partner
in 1981 until 2004. She now acts as a consultant to that firm
[7]
and is a Senior Adviser to London Economics International LLC.
In 2001–02 Woolf was awarded a
Senior Fellowship
at the
Harvard Kennedy School
's Center for Business and Government.
[8]
While at
Harvard
, Woolf wrote a book on attracting investment in electricity transmission systems:
Global Transmission Expansion: Recipes for Success
(2003).
[9]
Woolf is an
Honorary Bencher
of
Middle Temple
, a
Court Assistant
of the
Solicitors'
and the
Wax Chandlers'
companies, and an
Honorary Court Assistant
of the
Worshipful Company of Builders Merchants
. She is also a
liveryman
of the
Plumbers'
,
Arbitrators'
,
Marketors'
and the
Tax Advisers'
companies.
The City of London over which she now presides is the only part of Britain over which parliament has no authority. In one respect at least the Corporation acts as the superior body: it imposes on the House of Commons a figure called the
remembrancer:
an official lobbyist who sits behind the Speaker's chair and ensures that, whatever our elected representatives might think, the City's rights and privileges are protected.
In 1886, Andrew Carnegie wrote that, "six or seven men can plunge the nation into war without consulting Parliament at all." Vincent Vickers, a director of the Bank of England from 1910-1919, blamed the Corporation/City for the wars of the world. The British Empire was an extension of bankers' financial interests.
The Crown always refer to a stealthy circle of power brokers who all believe in the Masonic philosophy - the brotherhood of man ruled by philosopher kings (or adepts) in league with the God of Masonry.

Ordinary members of Masonic lodges, are to these adepts and their goals what the people of the Western civilizations are to the directors of the Crown - useful fools.
This secretive cabal is represented by the dominant political, economic and cultural institutions across the world. Western society has been subverted and western culture is bankrupt. Democracy is a form of social control and the mass media and education are forms of indoctrination.
Woolf is also a City lawyer and former president of the Law Society ever tried to complain about a lawyer , abusing your trust, she is the one who stopped the complaints getting anywhere. Every inch an insider who has made a huge amount of money from the people she is now asked to investigate for horrific sexual abuse and murder of children. She is asked to investigate the huge profits many of her friends have made from the global multi billion child porn and exploitation industry which is camouflaged and paid into the banks she advises.
Please sign this petition to stop Woolf from destroying CSA inquiry
https://you.38degrees.org.uk/petitions/block-fiona-woolf-from-chairing-csa-enquiry