It's hard to find out the total amount of money Cameron's government has dished out to SERCO because we – the taxpayers – are not allowed to know.
Woolf and SERCO locking up the innocent in London to protect VIP child rapists
But the amount of our money being pocketed by SERCO for government contracts should be counted in the billions – not millions as is so often quoted in the press.
Fiona we will leave no stone unturned, we have lessons to learn we will find all your secret crimes
On top of those contracts, SERCO also runs our prisons, rail companies, hospitals, immigration services, ferries, schools inspections, nuclear reprocessing sites, our ballistic missile early warning systems and sports centres.
That's easy to answer.
Plum City - (AbelDanger.net): United States Marine Field McConnell has
linked the former Sheriff of the City of London, Fiona Woolf's apparent deployment of tagged offenders at crime scenes controlled by The British Invisibles
– a collective name for the Innholders, Air Navigators, Insurers and other financial and business Livery Companies –
to Serco's alleged hack of a Eurocopter EC135 T2 police helicopter FADEC system and the double engine flame-out crash on 29 November 2013 into the Clutha Vaults, a riverside pub in central Glasgow.
McConnell claims that
Woolf developed the Invisible Crime Scene M.O
. with the Solicitors in the '90s when Serco began releasing tagged offenders from prison, mustering them at hotels near prospective crime scenes, calling them before legitimate
first responders to remove evidence of sabotage and authorizing them to kill expert witnesses who might otherwise expose the Invisibles' scam.
"On 29 November 2013, a
police helicopter
crashed into the Clutha Vaults, a pub on the north bank of the
River Clyde
in central Glasgow.[1][2][3] The aircraft was operated by
Bond Air Services
for Police Scotland and was being crewed by a civilian pilot and two police officers. The cause of the crash was a double engine flame-out; the cause of which has not yet been determined. Ten people died in the accident: all three who were on board the helicopter and six on the ground, with another person dying two weeks later from injuries received in the pub
Prequel 1:
#2104: Marine links Serco Red Switch hack to Invisible Heli-Deck Bomb, Lloyd's Buffett Super Cat frauds
Prequel 2:
#2098: Marine Links Serco Time-On-Tag Offenders to U.S. Coastguard RedSwitch Saboteurs, Deepwater Horizon Cement-Bond Bomb
Margaret Hodge
has accused the government of "shocking complacency" after it emerged that two outsourcing firms being investigated for alleged fraud over Ministry of Justice deals worth more than £200m have been bidding for further contracts while potentially facing criminal charges.
The chair of the public accounts committee said it was "utterly extraordinary" that
G4S
and
Serco
were allowed to do so while being investigated over contracts worth more than £200m by the
Serious Fraud Office
and the City of London.
Three G4S contracts worth more than £110m are being investigated by the SFO. They are a Ministry of Justice contract to administer tagging of prisoners on probation as well as two contracts for the management of "invoicing, delivery and performance reporting".
One Serco contract worth more than £40.5m is under investigation by the SFO. Another contract for the escort of prisoners to and from courts worth £49.3m is being investigated by City of London police.
http://www.theguardian.com/politics/2014/sep/08/margaret-hodge-g4s-serco-moj-contracts
Campaigners have criticised private firms for using immigration detainees as cheap labour inside detention centres after research suggested this saves them millions of pounds. Some detainees said they were being paid as little as £1 an hour to cook and clean.
Home Office figures showed that in May this year, detainees in centres run by
Serco
,
G4S
and other contractors did nearly 45,000 hours of work for a total of nearly £45,500 in pay. Had they been paid at the national
minimum wage
, the cost would have been more than £280,000.
Over 12 months, the figures suggest that the firms – which also include
Mitie
and GEO – could have saved more than £2.8m, according to research group Corporate Watch, which obtained the data, and said firms were "exploiting their captive migrant workforce".
http://www.theguardian.com/uk-news/2014/aug/22/immigrants-cheap-labour-detention-centres-g4s-serco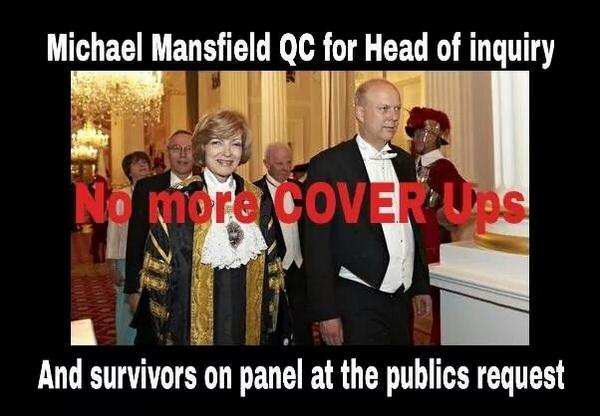 "Serco To Take Over U.K. Pre-Deployment Training
Mar. 26, 2012 - 04:21PM | By ALAN DRON | Comments
The British Army will consolidate its pre-deployment training in April when a single provider takes on the task of preparing units for service in Afghanistan and elsewhere.

Serco, which already provides pre-deployment training to the U.K. Royal Navy as well as fixed-wing and helicopter pilot training to the U.K. armed forces, will create a series of training conditions designed to prepare British troops for tours of duty overseas. Previously two separate companies, G4S and Babylon, organized the army's pre-deployment training. Under the new arrangement, Serco will be the sole contractor used for what is known as Contemporary Operating Environment Force (COEFOR).

In the six months prior to overseas deployments, troops will learn languages used in-theater, local cultural norms and operational environment skills. "Successful delivery of this contract is critical to the successful preparation of our troops before they deploy on operations," said Brig. Richard Toomey of the Army's Collective Training Group.

Training will take place on the Army's main Salisbury Plain exercise area in the south of England and elsewhere in the U.K.

The language aspect of the training will focus mainly on interactions with the Afghan National Army (ANA), local police and the Afghan population, particularly village elders, said Chris Rowlands, Serco's bid director for the contract. Troops will also be given cultural training covering such areas as body language, whom they should talk to first upon entering a village and when eye contact is appropriate.

Serco will contract other companies to provide former British Army Gurkhas — Nepalese citizens who for more than 150 years have volunteered for service under the British Crown — to play the part of both ANA forces and insurgents. Afghan nationals living in the U.K. or British citizens of Afghan heritage will also be employed in the army roles, particularly as senior officers and VIPs.

At peak times, as many as 1,200 Afghans and Gurkhas will be employed in the COEFOR process, although core numbers will be between 200 and 300. If an optional year's extension is included, the new COEFOR contract could run until December 2014, with a total value to Serco of approximately 55 million pounds ($87 million).

Also starting in April will be a four-year contract between the U.K. Ministry of Defence and FB Heliservices to provide tri-service helicopter training. The deal, worth 193 million pounds ($307 million) is a continuation of the long-running Defence Helicopter Flying School contract and includes options for an extension of up to two years.

FB Heliservices is a joint venture company owned by Bristow Helicopters and Cobham Aviation Services. It will deliver training at several locations on the existing fleet of 34 Eurocopter AS350BB Squirrel and 11 Bell 412EP helicopters, upgraded to include new technology and increase training capability.
SERCO, Woolf, May, Cameron and their child raping cronies do not want a middle class they wants serfs. If you own your own home they want it. If you have children they want them. They will tax you and fleece you by usury whilst taking every penny for themselves. Its just a nice little club for them but you will never be a member. Whilst you loose your home and wonder how to pay your bills they get you to pay for thier duck ponds, and second homes, champagne lunches. They never pay for anything out of their own pockets. They make laws for you to follow but they are never subject to them. Time to revolt. FREE SCOTLAND